CUNA Mutual Group and several credit unions participated in an additional $50 million round of financing for Zest AI, a Los Angeles-based CUSO that develops software for credit underwriting.
The round was co-led by existing software investor Insight Partners of New York and a new investor: CMFG Ventures, the venture capital arm of CUNA Mutual Group in Madison, Wis.
CMFG's investments along with those of other credit union-related participants accounted for more than half of the round's value. Other participants linked to credit unions were:
Curql, which is pronounced as "circle" and based in Cedar Falls, Iowa, invested $5 million. The Curql Collective and the venture capital fund Curql Fund I were created in 2020 and are managed by credit unions. Curql has invested $90 million over the past 18 months in 16 CUSOs.
CU Direct, a California CUSO that does business as Origence. It operates Origence Consumer LOS and CUDL lending platforms.
Golden 1 Credit Union of Sacramento, Calif. ($18.3 billion in assets, 1.1 million members).
Suncoast Credit Union of Tampa, Florida ($15.7 billion in assets, 1.1 million members).
Hawaii USA Federal Credit Union of Honolulu ($2.3 billion in assets, 134,785 members).
NorthGate Capital, a San Francisco venture capital firm that has previously invested in Zest AI, also participated.
A press release from Zest AI on Wednesday said it plans to use the funds to rapidly expand access to AI-automated credit underwriting for all lenders. He said his goal was to provide lenders with more accurate and consistent underwriting decisions.
Mike Kraus, director of CMFG Ventures, said his credit union partners have found Zest AI's technology to be "a great way" to automate their underwriting.
"Zest not only empowers credit unions to make better lending decisions, but also expands access to more affordable credit at all credit levels," Kraus said. "The timing for credit unions to embrace more inclusive credit underwriting couldn't be better, and we're excited to help demonstrate Zest's value to the industry."
Zest AI said it is on track to nearly double its customer base this year after tripling it in 2021. To date, CUSO has built over 250 AI subscription models. Clients include major banks such as Citibank, First National Bank of Omaha and Truist, as well as credit unions, all three of which are participating in the current funding round.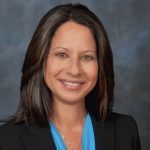 Darlene Johnson, executive vice president and chief growth officer at Suncoast, said the future of underwriting is automation and the ability to deliver better financial products and superior customer service.
"Zest AI is transforming the financial services landscape, especially for credit unions and their members," she said. "Investing in Zest is investing in the financial well-being of our members. Our support will fuel the company's loyalty to advancing AI in lending to benefit all credit union members from coast to coast.
Vystar Credit Union of Jacksonville, Florida ($13.2 billion in assets, 847,497 members) co-led an $18 million funding round for Zest AI in June 2021.
Nick Evens, CEO and President of Curql Collective, said Zest AI uses artificial intelligence to make lending decisions more consistent and fair, removing bias and streamlining the decision-making process.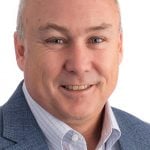 "This solution helps credit unions live the philosophy of people helping people and helping more people achieve their financial goals," Evens said.