Nikon has just announced the 600mm f/4 TC VR S IS super-telephoto lens for its Z-mount cameras and photographer Steve Perry got a chance to use it. In short, he is quite impressed.
In a video posted to YouTube with a brief description on his website, Perry reflects on his thoughts using a pre-production version of the lens to photograph the birds. As the lens was in pre-production, Perry was limited on what it could test and is unable to provide full resolution or RAW images for public distribution.
Perry tested the new lens with the Z9 and found the 600mm f/4's autofocus speed performance to be fast, very fast.
"My baseline estimate is that this is by far one of the fastest long lenses I have ever used. Even starting from minimum focus distance, it shut off to infinity fast enough to make my jaw drop," he says.
"Normally I use the focus limiter quite often with birds in flight to save time searching for focus when the camera or I miss the target. It didn't even occur to me to touch the limiter during our tests. Focus is so powerful. Additionally, I found focusing with this lens to be incredibly precise. If the AF point is on target, it will be sharp. Period."
Although Perry was unable to use the lens in extreme low-light conditions, he was able to confirm that he could hand-hold the lens and capture 1/4-sharp photos. 200 seconds with the teleconverter on, giving credence to Nikon's claims of 5.5 stops of vibration reduction. He's confident he could reduce that shutter speed further if necessary, but couldn't confirm because his test target flew away and he couldn't find another one before the weather conditions. lighting does not brighten.
Perhaps the most important aspect of the lens is image sharpness, and here the 600mm performed exceptionally well. Because this was a pre-production lens, he wasn't able to make direct comparisons to the previous optics he'd used, but he felt it was more than competitive.
"The photos I captured showed impressive sharpness and detail that matches or exceeds the hundreds of thousands of crisp images I've captured with exotic primes over the years," he says.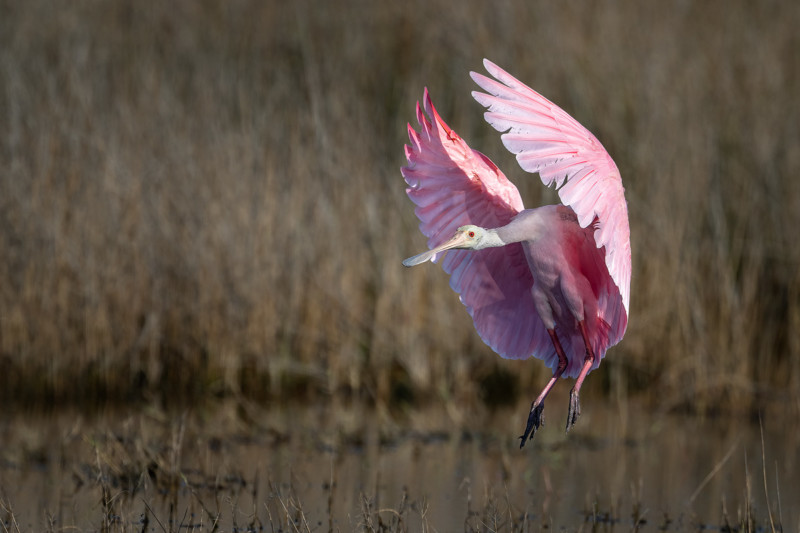 Perry shares his thoughts on several other important aspects of the lens in his full video above, but he feels the lens is a "must have" for any wildlife photographer who can afford it. This last note is important, because the Nikon 600mm f/4 TC VR S IS is extremely expensive: $15,499.95.
Clearly a premium product, at least it looks like Nikon has made the performance as high as the price.
---
Picture credits: Steve Perry; All photos taken with a pre-production Nikkor 600mm F/4 TC VR S